Saigō Kogetsu: One of the Big 4 Disciples of Hashimoto Gahō, a Little-Known Genius of Japanese Painting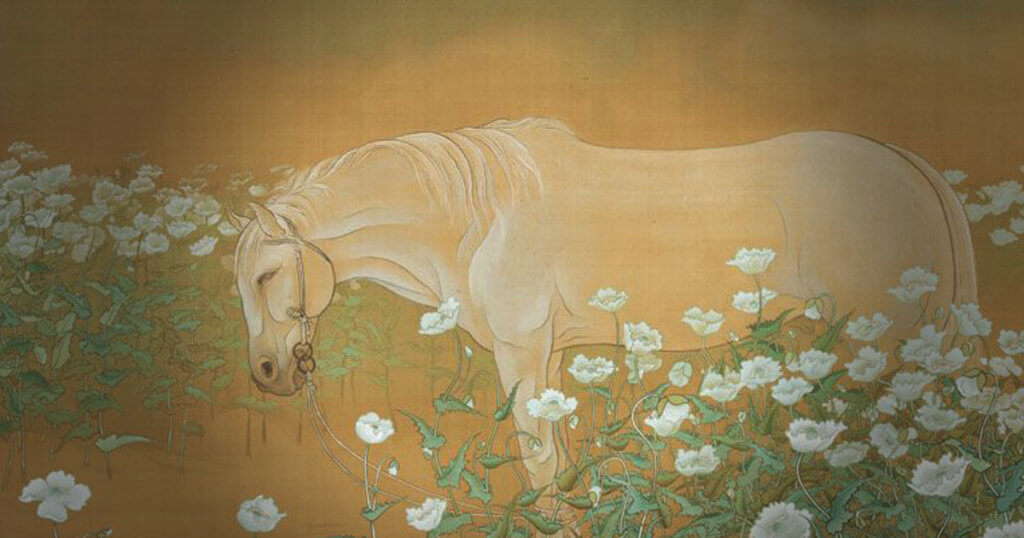 Among the modern Japanese art circles from the Meiji period, Yokoyama Taikan, Hishida Shunsō, and Shimomura Kanzan had the artistic talent that everyone admits, and are known to many people even today for leading the art circles. However, it is not known that there was a person who was admired as one of the Big Four disciples of Hashimoto Gahō along with those three people at the time, and who had a promising life as an artist. That person is Saigō Kogetsu.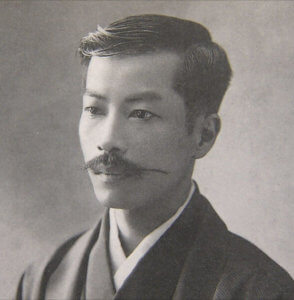 Saigō Kogetsu was the first graduate of the Tōkyō Bijutsu Gakkō (Tōkyō School of Fine Arts), the same as Yokoyama Taikan and Shimomura Kanzan, and his talent was recognized by those around him from that time. Kogetsu had Kanō school style as a base, and greedily adopted the techniques of Rinpa school style and Western painting, aiming to reform the modern Japanese painting.
The masterpiece "Shundan [170.3 cm (height) x 271.8 cm(width)]", which depicts a white horse looming in the white poppy flower field, has a mystical atmosphere and a charm that attracts viewers. This work, drawn in 1897, can be said to have been drawn at the time when Saigō Kogetsu had the most fulfilling painting skills. (Collection of Tokyo University of the Arts)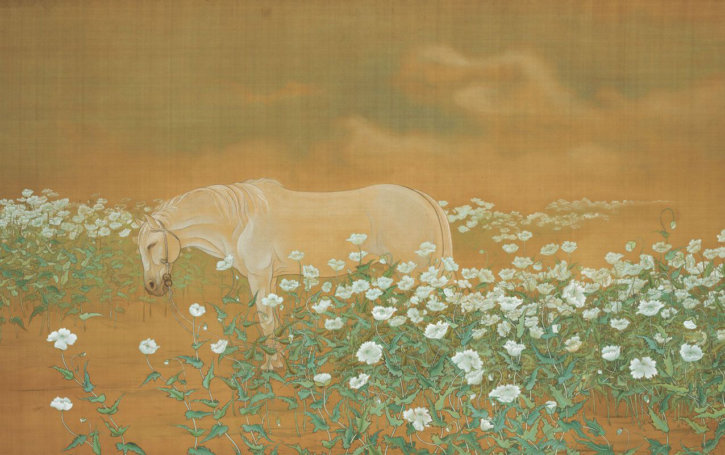 After the "School of Art Uproar" that occurred the year after "Shundan" was drawn, he worked with Okakura Tenshin and others to establish the Nihon Bijutsu-in (Japanese Art Institute) and was listed as a councilor. Hashimoto Gahō, a teacher since the time of the Tōkyō School of Fine Arts, highly evaluated Kogetsu's talent and even allowed him to marry his daughter.
However, he fought with his teacher and his father-in-law, Hashimoto Gahō, when he was drinking and their relationship broke up. From that point, he started to drink and play daily, and that led to a divorce. Then, the life became disordered and that affected his painting ability. His appearance in the art world gradually disappeared.
Although Kogetsu was living a lonely life watching his peers Yokoyama Taikan, Hishida Shunsō, and Shimomura Kanzan succeed overseas, he restarts his career in 1911 due to the sudden death of his best friend, Hishida Shunsō. He travels to Taiwan and draws local scenery to seek a new life as an artist. "Taiwanfukei (Taiwan Landscape)", which skillfully uses a transparent and unique color sense and a perspective drawing, can be said to be an excellent work that makes you feel the Kogetsu of when he was called a genius.

Kogetsu aimed to restart his artist career in Taiwan, but he became ill in Taipei and lonely died in his house.
Saigō Kogetsu, a tragic painter who passed away at the young age of 38, attracting a lot of attention with his wonderful talent but never left his name in the art history mainstream. Re-evaluation of his remaining excellent works are now underway.
---