Bijinkan-agi-zu (Beautiful Woman with Frogs): Unique World Drawn by Kawanabe Kyōsai, the Master of All Japanese Painting Technique
Kawanabe Kyōsai was an artist who was active from the end of the Edo period to the Meiji period. He was extremely popular, being the number one in the ukiyo-e ranking at the time. Not only Kyōsai was good at ukiyo-e, but also he was good at the orthodox Kanō style painting. In addition to hand-painted drawings, he has demonstrated his talents in all fields, including book illustrations, kabuki signboards, and craft design. Among these Kyōsai's works, "Bijinkan-agi-zu (Beautiful Woman with Frogs)" is told to be the pioneering masterpiece of modern Japanese painting.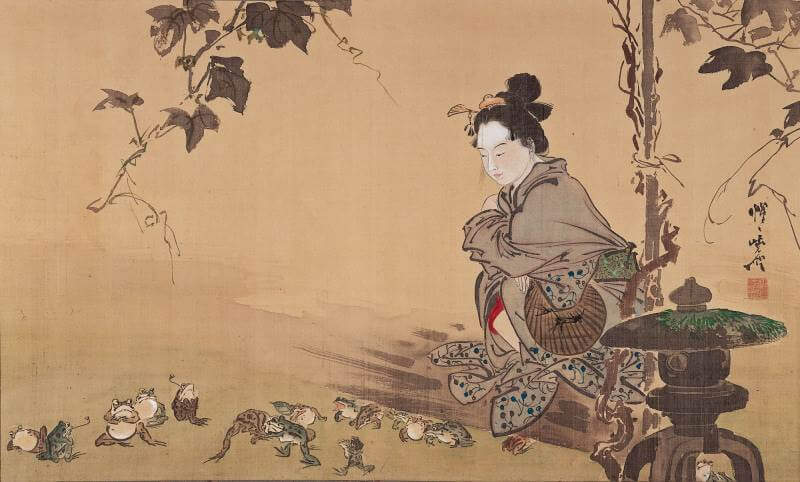 Unlike the typical ukiyo-e style, the expression of a beautiful woman cooling down in the garden with a fan is drawn very naturally, and makes you feel the "modern *bijinga" feeling.
---
*Bijinga: a generic term for pictures of beautiful women in Japanese art.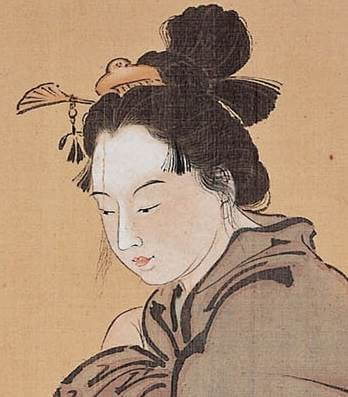 The frogs in front of the beautiful woman's sight was drawn by Kyōsai who was also good at caricature. They were drawn naturally and happily as if they were human.

A realistic beauty that was rare in the early Meiji era, and a frog that was anthropomorphized but had the character of a frog. The scene of this humorous work that coexists the real and the unreal world comes from Kyōsai's playfulness and painting techniques. The most important feature of this work is that by drawing a beautiful woman in a realistic way, the frog playing freely can be made to stand out more.
---