The Work of Katsushika Hokusai in His Final Year: Thoughts Entrusted in the Dragon Beyond Mount Fuji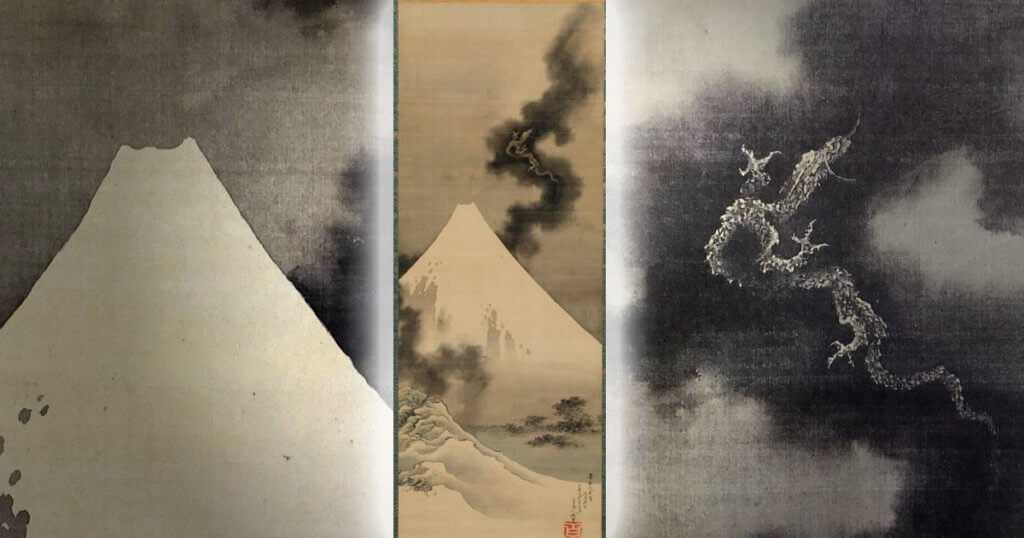 'The Dragon of Smoke Escaping from Mount Fuji' was hand-painted by Katsushika Hokusai approximately three months prior to his death. Born in the year of the dragon, Hokusai painted this work on the first day of the dragon in January, upon reaching 90 years of age. Continuously painting with the aim of living to be 100, it is said that this was likely Katsushika Hokusai's last artwork. It is currently under the possession of the Hokusai Museum in Obuse, Nagano Prefecture.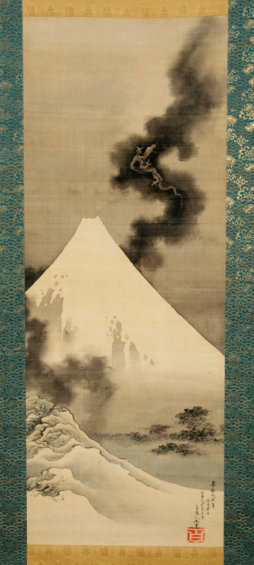 The whole of it is painted with the brushwork of ink wash paintings, the highlighted whiteness of Mount Fuji is expressed through the unpainted silk canvas, and brings out a mystical atmosphere. It could be said that this work displays Hokusai's perfectly developed techniques as an artist who has painted Mount Fuji in all forms.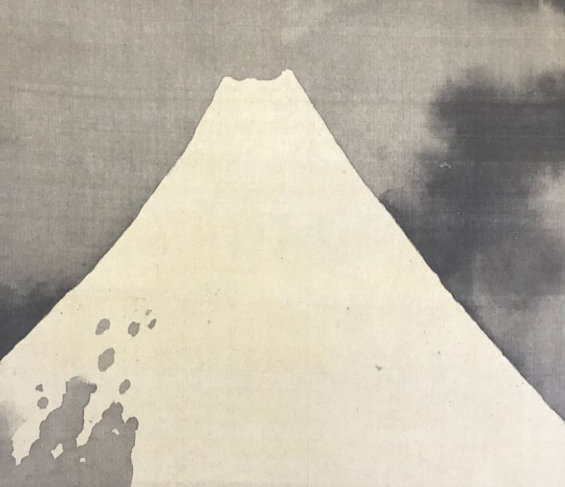 The painting captures a black cloud rising behind Mount Fuji, and a dragon inside it ascending towards the sky.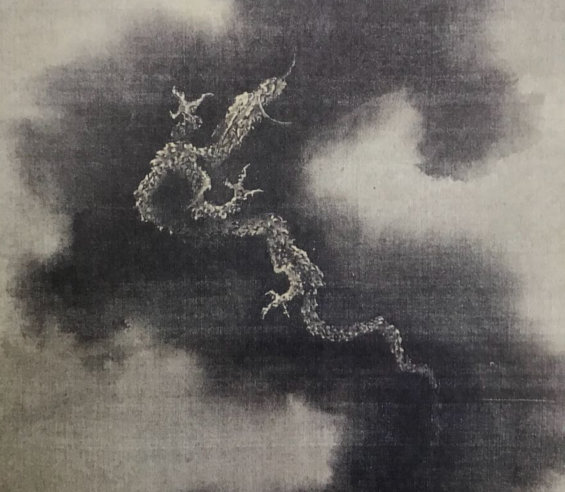 These are the remaining words from Hokusai's final years,
'Perhaps I will master the essence of art when I reach the age of 90, and go beyond the limits of God at 100. When I am decades into 100 years, it will seem like every single detail has come to life.' ('One Hundred Views of Mount Fuji' Volume One, afterword)
Given the fact that the work was created in the very last year of his life, it is widely accepted that the dragon represents Hokusai himself, and this alludes to his will to reach the top of artistic excellence, as a man that has realized the inevitability of death.
---