Hoashi Kyōu: An artist Who Contributed to the Successfulness of Bungo-Nanga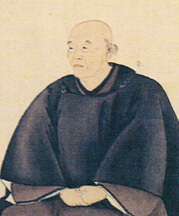 Nanga was prosperous in Ōita-Bungo during from the late Edo to Meiji periods. A lot of literary artists such as Tanomura Chikuden and others were produced from Ōita-Bungo, and Rai San-yō, Taniguchi Aizan and others visited this place to study Nanga.
Hoashi Kyōu was also one of the important artists in development of Bungo-Nanga. Hoashi Kyōu was born in a famous family that had been continuing for generations (the house is called as "Fushunkan," having left many arts and it is still in Ōita Prefecture), and Chikuden and others often visited Kyōu's house.
Hoashi Kyōu learned paintings under Tanomura Chikuden, and since travel around Kyoto together, Kyōu became greatly influenced by Chikuden's painting style. After his master's death, Kyōu further developed his own painting style while deepening acquisition of Chinese paintings. In 1873, his last days, Kyōu exhibited his works at the Vienna World's Fair and achieved growth as one of the most representative literary painters of the period from the end of the Edo to Meiji. There were a lot of painters influenced by Kyōu as the successor of Chikuden, and Kyōu is one of the painters who made the greatest contribution to the successfulness of Bungo-Nanga.
"Boat Amidst a Storm"

This work, "Boat Amidst a Storm," was created in 1845. Around this period, Kyōu broke away from his master's style and established his own unique style. In this work, difficult compositions are masterfully arranged without collapsing, the wind and rain were lively depicted, and richly varied lines and spatial representation with great depth are very much appealing to viewers. The period around this time and over 10 years later can be said as Kyōu's most fruitful period of work.
---