Report on the Special Opening of Unveiling the Later Masterpiece of Itō Jakuchū, 'Saboten Gunkei-Zu'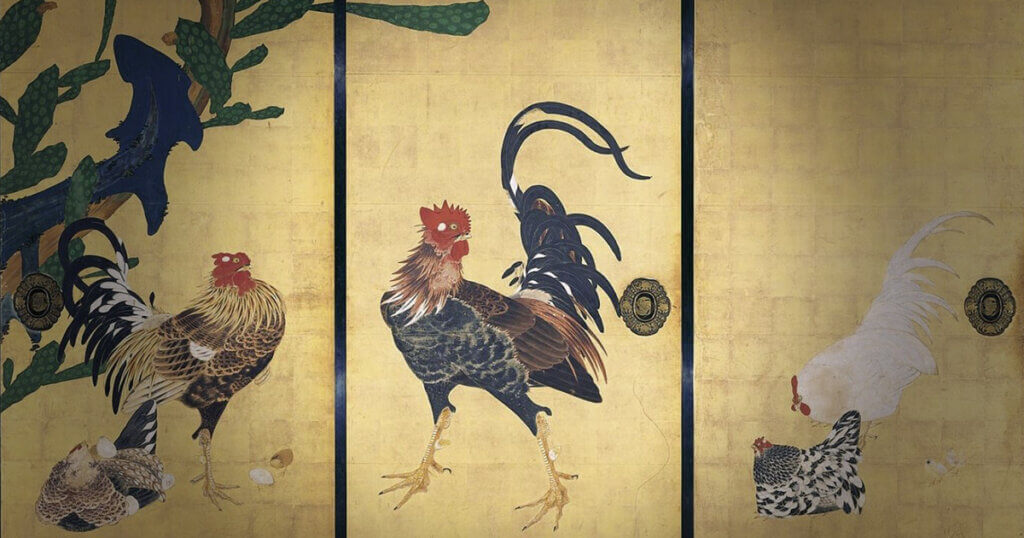 It's not an exaggeration to say that Itō Jakuchū, active in the mid-Edo period is one of the most celebrated Japanese‐style painters worldwide.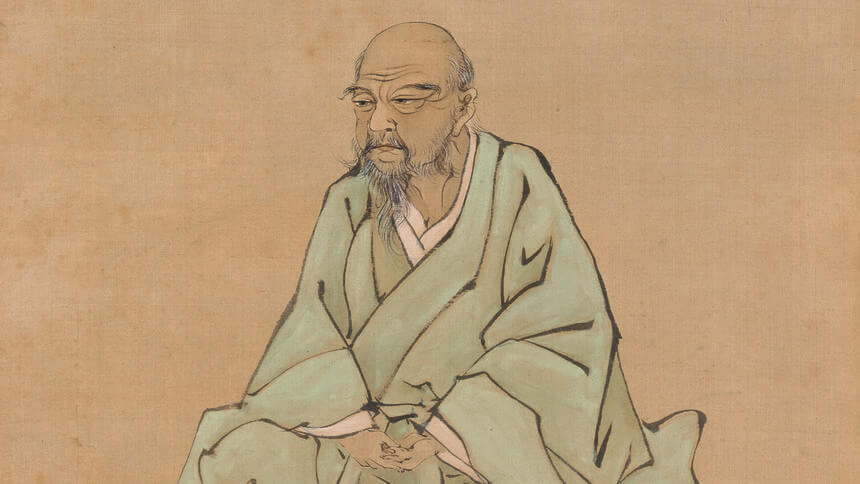 The sky is the limit, for the popularity he has been gaining and in 2021, his major work, the 30 pieces of Dōshoku Sai-e (Colorful Realm of Living Beings) was designated as a National Treasure.
Another later main work of such painter Itō Jakuchū, which is a painting on sliding screens, Saboten Gunkei-Zu(Cactus and Fowls)has been maintained at Saifuku-ji Temple in Toyonaka City, Osaka Prefecture.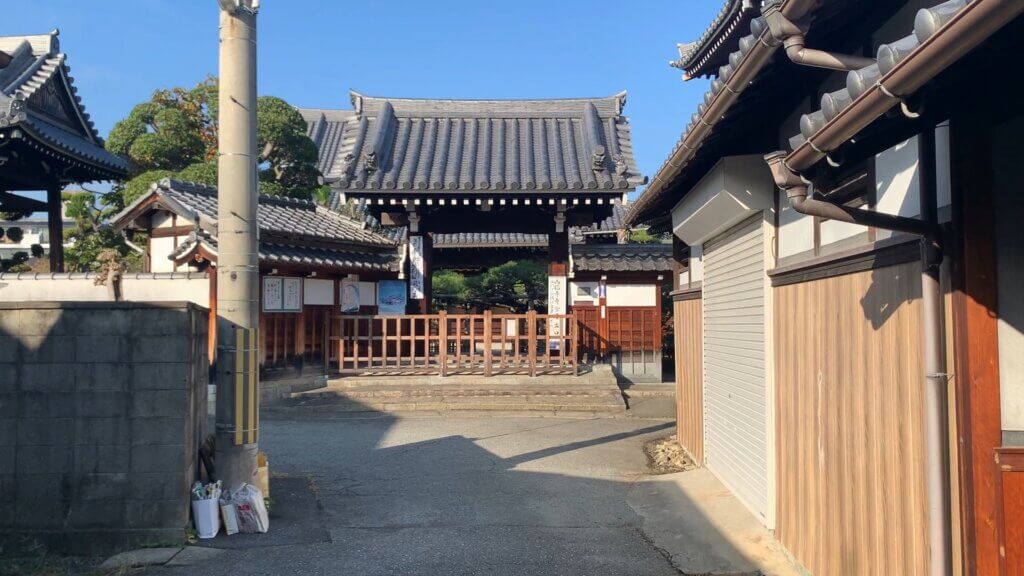 This piece of art is open to the public once a year on Culture Day (3rd of November) with the opportunity of airing out. /Cancelled in case of rain.
The day in 2022 was clear, so I visited the temple to look at and here is the report.
About Saboten Gunkei-Zu
The Story behind the Painting
---
The story of how Saboten Gunkei-Zu was produced steps back to the 'Great Fire of Tenmei' that occurred in Kyoto in 1788.
The largest-ever fire in Kyoto allegedly reduced 80% of the city into ashes.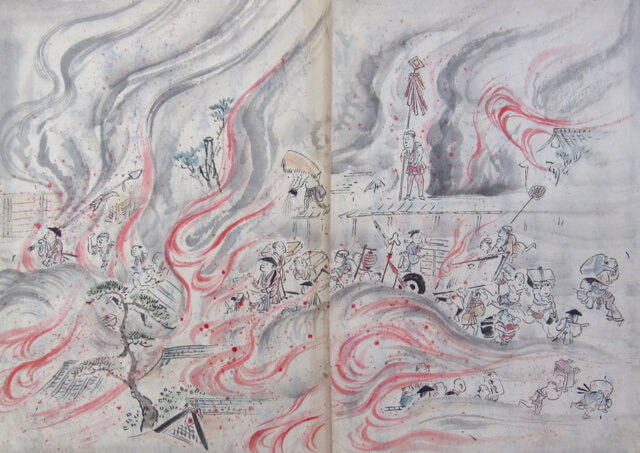 The house and art studio of Itō Jakuchū were also burnt down and that put him to a great deal of trouble. Nevertheless, he was offered a helping hand by intellectuals in Osaka he had intermingled with including Kimura Kenkadō.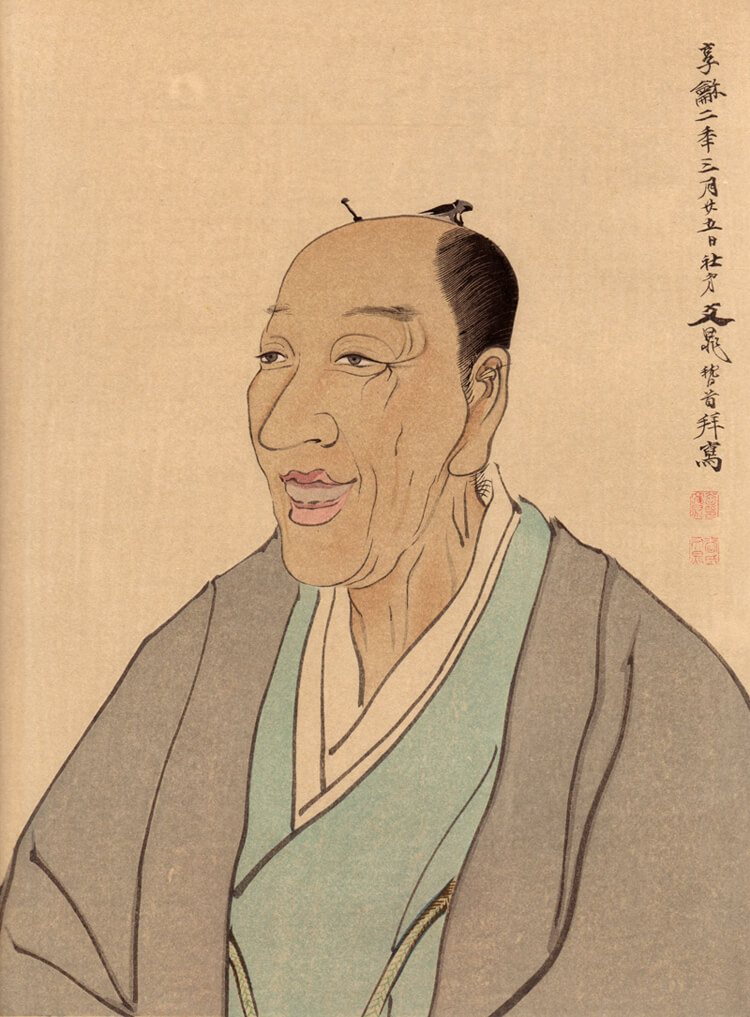 Jakuchū ended up staying in Osaka for a while.
It is thought that Yoshino Goun, a supporter of Jakuchū who ran a medicine wholesaler offered the work of painting on sliding screens belonging to the Saifuku-ji temple, taking the advantage of being an influential parishioner of the temple to support Jakuchū.
What Made Him Portray Cactuses?
---
Yoshino Goun who gave Itō Jakuchū an opportunity to execute the painting for the Saifuku-ji temple was a collector of rarities and cactuses were probably one of those.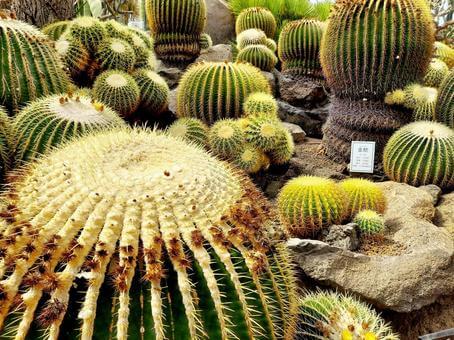 It is believed to be the reason why Jakuchū painted the plant as a motif in his work.
Saboten Gunkei-Zu, the Work Once Forgotten
---
After Jakuchū's passing in 1800, Saboten Gunkei-Zu was gradually forgotten in society as time passed.
The painting was brought back into the limelight in 1926 when Ishizaki Kōyō, a Japanese‐style painter who was an ardent fan of Jakuchū, rediscovered it during his study.
It was a turning point for Itō Jakuchū, the painter who hadn't particularly seen as a subject of research, as he began to attract interest enough to be studied since then.
Overview of the Saifuku-ji Temple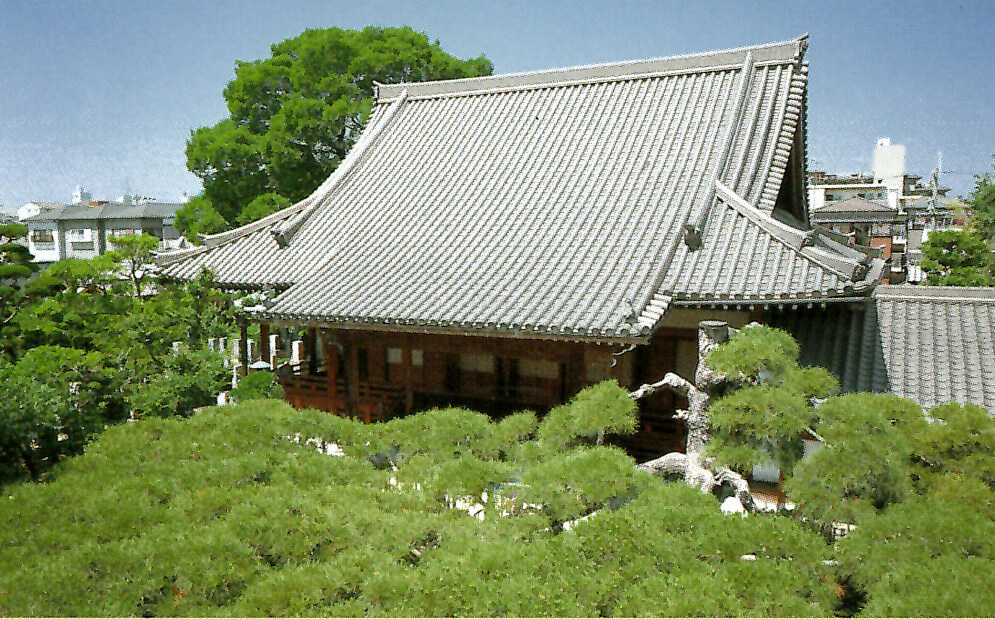 Address
---
1-6-38 Ozone, Toyonaka city, Osaka 561-0813, Japan
TEL
---
+81-6-6332-9669
Access
---
Hankyu- Takarazuka line 'Hattori-Tenjin station' – 15minute walk
In fact, this annual special opening of the Saboten Gunkei-Zu isn't widely known to the public.
It's because HP and SNS of the Saifuku-ji temple do not exist and the only way to gain the information is limited to blogs and books written by the visitors.
Even so, since 2016 marked the 300th anniversary of Itō Jakuchū's birth, a large-scale exhibition of his works was held in Tokyo and special TV programs about the painter were broadcasted. As a result of this, the queue with an hour and a half waiting time, unthinkable for the usual temple's special opening was said to be there that year.
This episode obviously tells that the event has been increasingly recognized.
---