"Dōshoku Sai-e (Colorful Realm of Living Beings)", One of Long-Life Masterpiece of Itō Jakuchū Is a Buddhist Painting in Fact!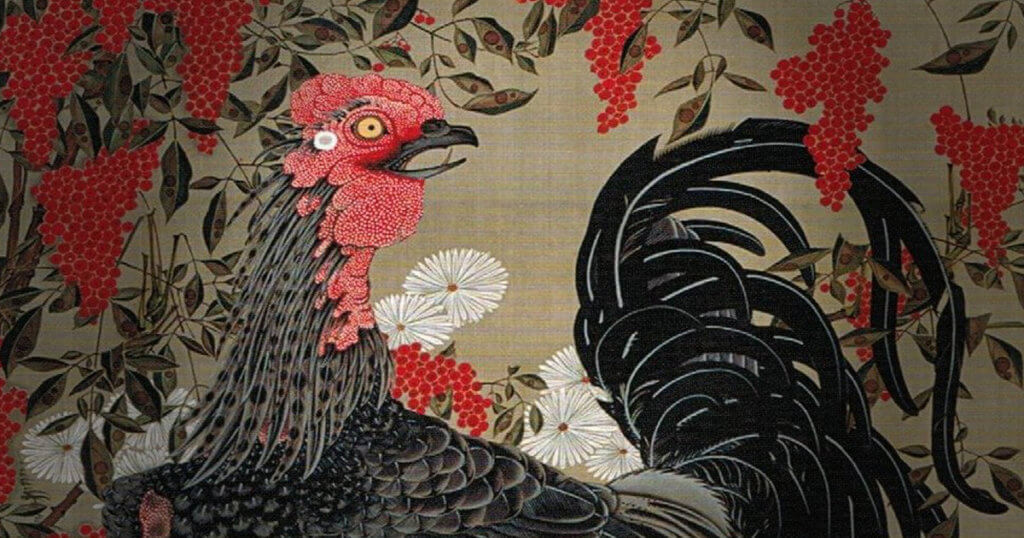 Eyes of Japanese looking into nature and any ways how to draw it in pictures has changed in various ways depending on times moment to moment. In the early 18th century, Tokugawa Yoshimune who was the eighth shogun of Tokugawa shogunate lifted the ban on imports of Western books except Christianity related as a part of the Kyōhō Reforms.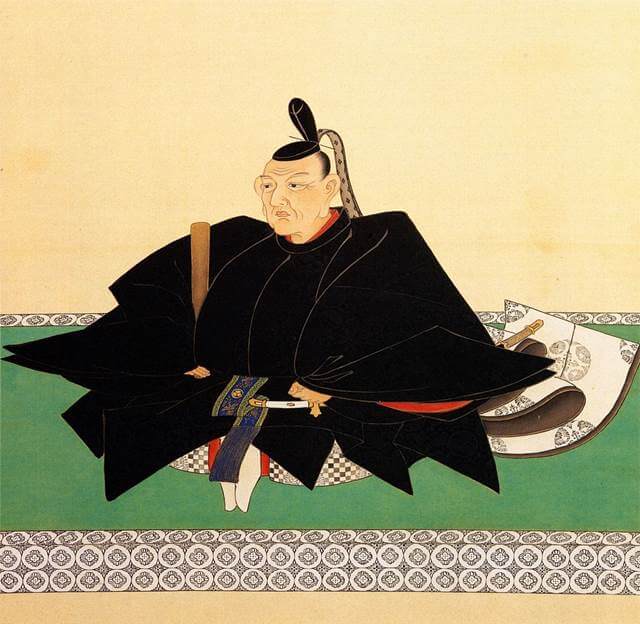 In Japan at the time, the new ways of seeing were imported both eastern and western worlds. For example, western books related to natural sciences such as atlases of anatomy and flora and fauna attached with illustrations by copperplate engraving were flown into Japan from Europe. And, Shen Nanpin (Shen Quan) who was good at and renowned for his exquisite flower-and-bird paintings came down to Nagasaki, Japan to teach the special painting way. In addition, it was a time when extreme amounts of medicine and sugar were imported to Japan. Yoshimune took the movement into his political scheme and dispatched experts who were purposed to investigate flora and fauna, sleuth and collect useful products in order to realize self-sufficiency of the products in Japan. Taking those opportunities and circumstances, people's interesting to flora and fauna, minerals, etc. was rising and their consciousnesses were changing to search nature itself and depict it. Itō Jakuchū was just a painter appeared in the time.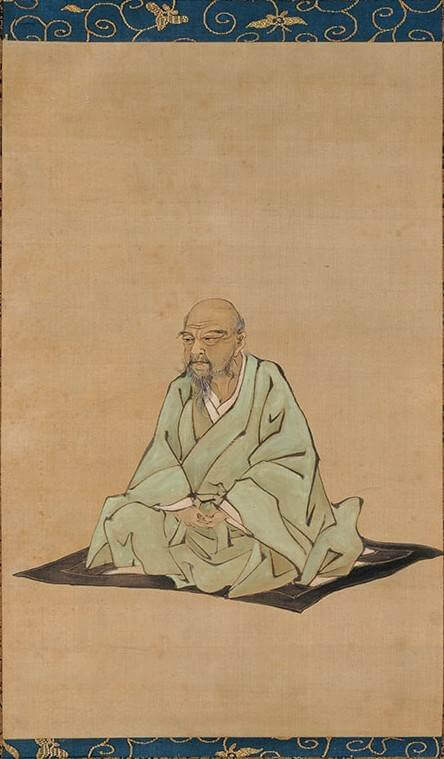 Jakuchū also interacted with cultural figures such as Kimura Kenkadō who had excellent expertise in natural history in the atmosphere of the time. He did not only study ancient paintings but also observe flora and fauna to the fine parts on his own eyes so that he could depict the objects with marvelous and detailed brushwork. Nonetheless, elaborate depictions have been there in natural history illustrations in fact. However, those pictures are not object which are applicable for appreciating hanging in alcoves in traditional Japanese rooms. Pictures we can appreciate and pictures we should record are overlapped yet different. Supposing that I am asked what is the difference, I think, Jakuchū's long-life masterpiece, "Colorful Realm of Living Beings" is not sketch of flora and fauna but born from Jakuchū's deep religious devotion to Buddhism and drawn as a "Buddhist painting".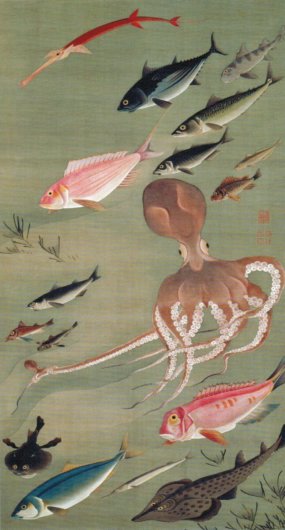 Buddhist thought that everything on earth from human being to plants even stones without lives must have Buddhism (possibility to attain Buddhahood) has been widely accepted in Japan. The pictures Jakuchū drew mostly focused on animals did not express the animals themselves but did Buddhism that were filled in the world. If Jakuchū had known extremely small micro-organisms and seen them swim in water, no doubt he would have tried to draw them in "Insects and Reptiles at a Pond".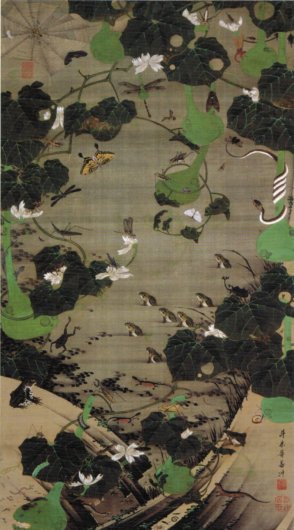 ---