Okuhara Seiko: A Female Nanga Painter Who Gained Much Popularity in the Early Meiji Period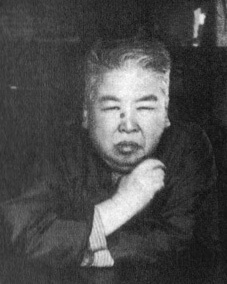 Okuhara Seiko (1837-1913), a spirited female painter, studied the painting style of the North-South Combinatorial School under Hirata Suiseki, a pupil of Tani Bunchō, and expanded her range of paintings by imitating Ming and Qing paintings. In particular, she was strongly influenced by Hi Seiko (a Chinese painters who came to Japan) and took the name of "Seiko." In the Meiji era, she devoted herself to Zheng Xie (a painter and calligrapher of the Qing dynasty) and her painting style also became full of spirits like the style of Zheng Xie. In 1871, She opened the "Bokuto en-unrō," a painting studio, and at one time she had 300 students. Sugawara Hakuryū also learned there. Seiko changed her hair style to "Zangiri (cropped hair)" following a boy, in 1872, she was subjected to the control of Zangiri women, but she got special permission. She was widely associated with distinguished persons in the new government, in 1873, she was admired together with Yasuda Rōzan, who returned from China, she was also designated as one of the two most popular literary painters of the early Meiji period, and it is said that she had many customers. In 1874, She formed "Hankansha" with Kawakami Tōgai and others who had a close relationship with Seiko, and they made efforts for the prosperity of literary paintings. During the heyday of literary paintings in the early Meiji era, Seiko demonstrated a great fashion painter. However, after the literary paintings were criticized in a speech by Ernest Fenollosa in 1882, the reactionary period started, and the popularity of literary paintings fell. In addition, the Bokuto en-unrō was removed due to the construction of the railway, and her health broke down and retired to Kumagaya in 1891.
Flowers and Birds Paintings

This Flowers and Birds Painting also represents the style of Zheng Xie. Pomegranates, confederate flowers, magnolias, lilies, and other plants are painted with a rough and vigorous brush stroke, but this picture is accented with gorgeous colors in key places, and the overall effect is full of rich and powerful. Those were reasons why her pictures were loved by young men. This work was done in 1873.
---