Japan Art News | Almost Sold Out on the First Day! The National Treasure Exhibition at the Tokyo National Museum Is Amazingly Popular!
The National Treasure Exhibition at the Tokyo National Museum ('Tōhaku') is said to be the centrepiece of the art exhibitions to be held in Japan in 2022.
The Tōhaku is the oldest museum in Japan and celebrates its 150th anniversary this year.
The National Treasures Exhibition is an unprecedented exhibition that will mark this memorable year by showcasing all 89 national treasures in the museum's collection.
The exhibition is divided into four periods, from Tuesday 18 October to Sunday 11 December, and ticket sales have been introduced on an advance booking basis.
The schedule of advance booking for each session will be sequential, as follows.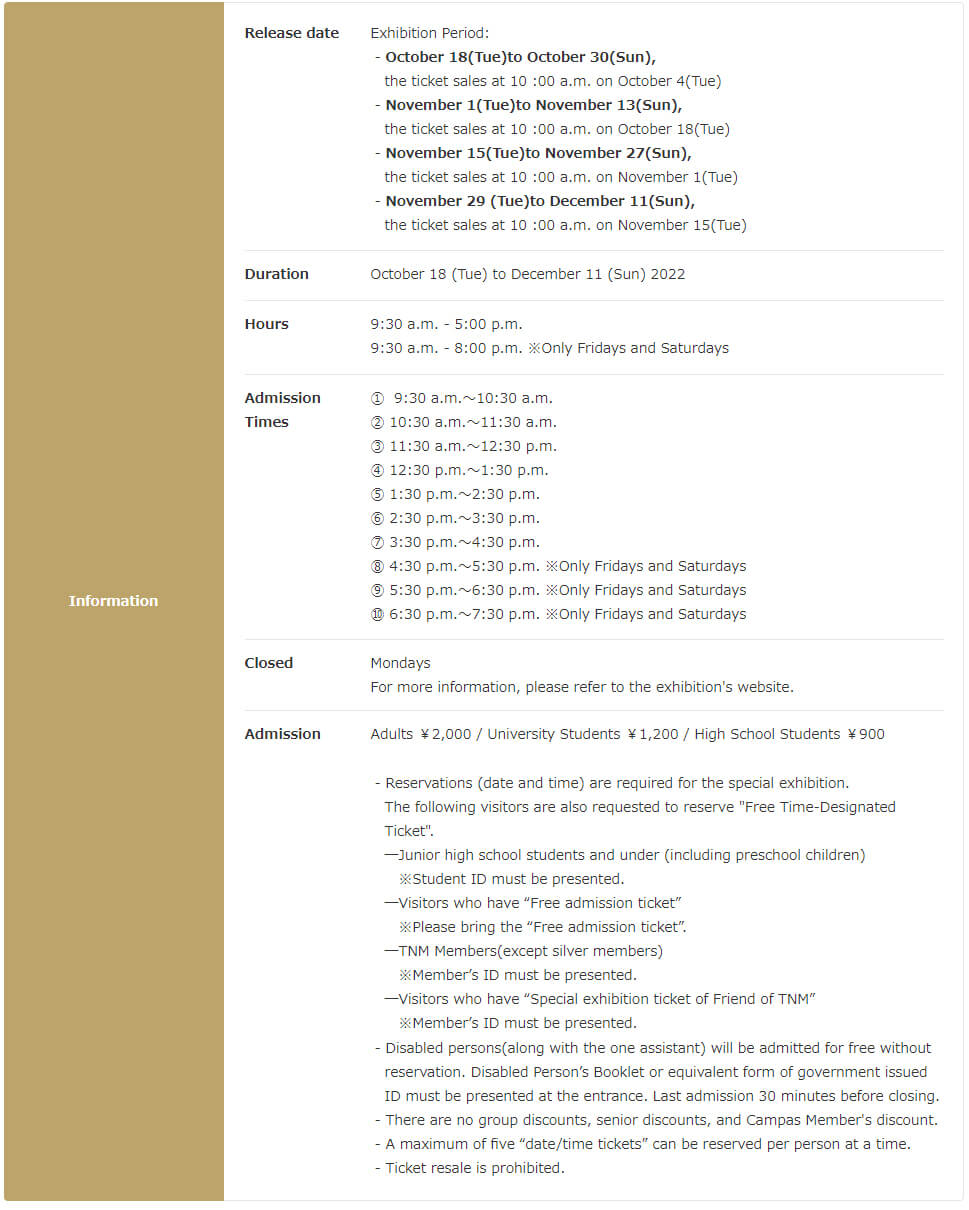 Reservations for this third period, from Tuesday 15 November to Sunday 27 November, started at 10am on Tuesday 1 November, and I was planning to visit the exhibition during this period, so I was on my PC from morning.
This is because, according to one source, I had heard of people who had not been able to get a ticket in the first or second period, and I thought that there might be a possibility that the competition might be so strong that I might not be able to get the time slot I wanted.
However, inwardly, I was high on the idea that there would never be that much of a struggle for art exhibition ticket reservations, no matter what the cost.
However, inwardly, I underestimated that in any case, there would not be that much of a struggle to book tickets for an art exhibition.
However, by 10.00 am, the Tōhaku website stopped working altogether.
Even if the website was working, the page display was unstable, with the layout appearing as if it was out of order and pages not displaying, resulting in a heavy load on the server due to the excessive concentration of accesses to the website.
After some minutes, I finally reached the ticket purchase page, and when I clicked on the date and time of my first choice, it now said "Accessing… Waiting time: 08 minutes"!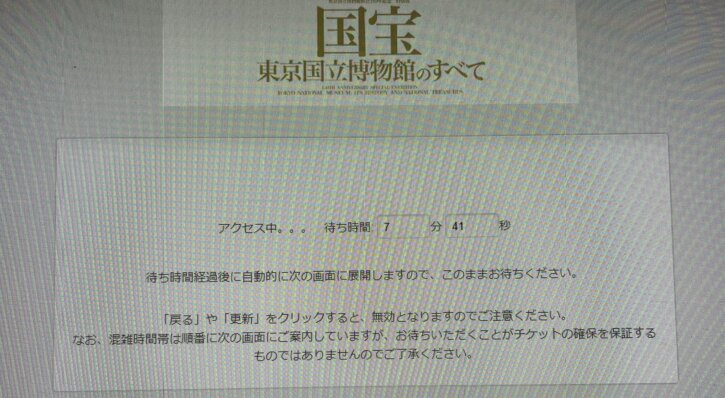 Moreover, at the end of the message was a frightening statement: 'Waiting for this time does not guarantee that you will get a ticket…'
Then, eight minutes later, I really couldn't buy it. While we were waiting for eight minutes, our first choice of ticket was sold out! Oh! My God!!
To be honest, I felt a sense of urgency and immediately clicked on the second choice of date and time, but this time I had to wait 20 minutes!!! (Oops!!)
I was worried that if I waited for 20 minutes and the ticket was sold out again, the tickets for the other dates would also be sold out during this time loss, so I decided to wait after clicking on several candidates at the same time as insurance.
The result was a relief, as I managed to buy a ticket for my second choice of date and time.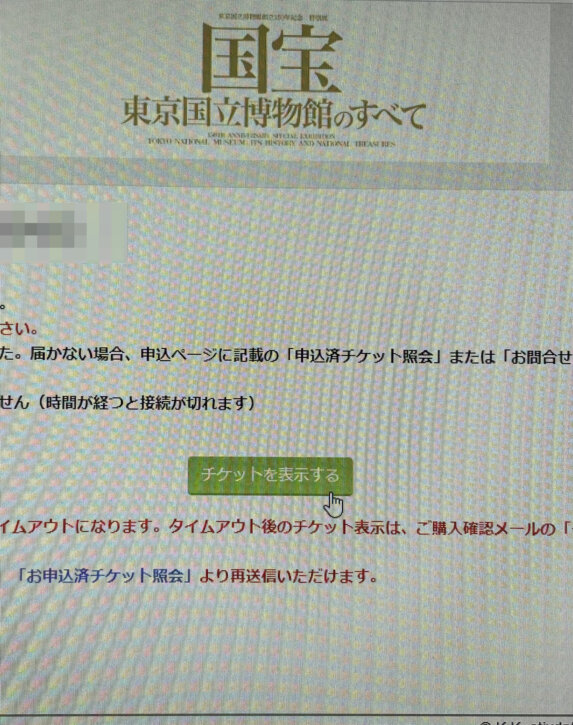 After that, I watched the ticket sales for a while, and by noon that day about 70% of the tickets had been sold, and by evening they were almost completely sold out, which made me realise just how popular the National Treasure Exhibition is.
The fourth and final period will be available for booking from 10am on Tuesday 15 November, so if you missed out on the 1st~3rd period, this will be your last chance, so we recommend you get your head in the game and buy as soon as possible.
---