Notable Japanese Art Exhibitions in Winter 2023, Extra Edition
Notable Japanese Art Exhibitions in Winter 2023, Extra Edition
We have previously introduced a number of high-profile Japanese art exhibitions this winter.
We would like to introduce you to a whole range of noteworthy exhibitions that we were unable to introduce there.
First Visit to a Museum
---
Dates: 2-29 Jan.
Region: Tokyo
Venue: Tokyo National Museum, Honkan Room 7
This is the 20th annual New Year's Day project at the Tokyo National Museum.
The highlight of the exhibition is Hasegawa Tōhaku's 'Pine Trees' Folding Screen, which is on display in Room 7 of the Honkan until the 15th.
If you missed it at last year's National Treasure Exhibition at the Tokyo National Museum, this is a great opportunity to see it.
Celebrate the New Year – the Seven Lucky Rabbits Are Coming!
---
Dates: 2 Jan (Mon) – 4 Feb (Sat)
Area: Tokyo
Venue: Seikadō @ Marunouchi in Meiji Seimei Kan
In the new Seikadō Bunko Art Museum project vol. 2, the Yōhen Tenmoku Tea Bowl will once again be on display!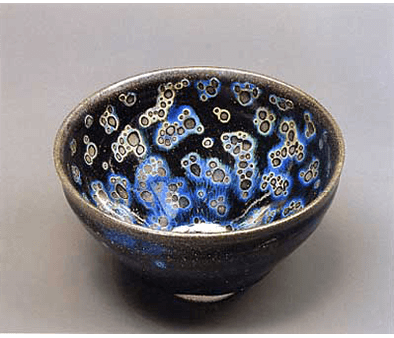 Other masterpieces that will decorate the New Year include a painting of rabbits by Shen Nanpin, the famous Mt. Fuji from Sakai Hōitsu's Pictorial Handbook and Sunrise by Yokoyama Taikan, a master of modern Japanese paintings, so don't miss out on this collection.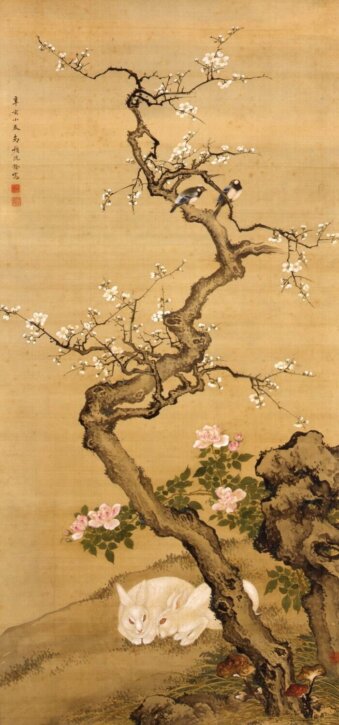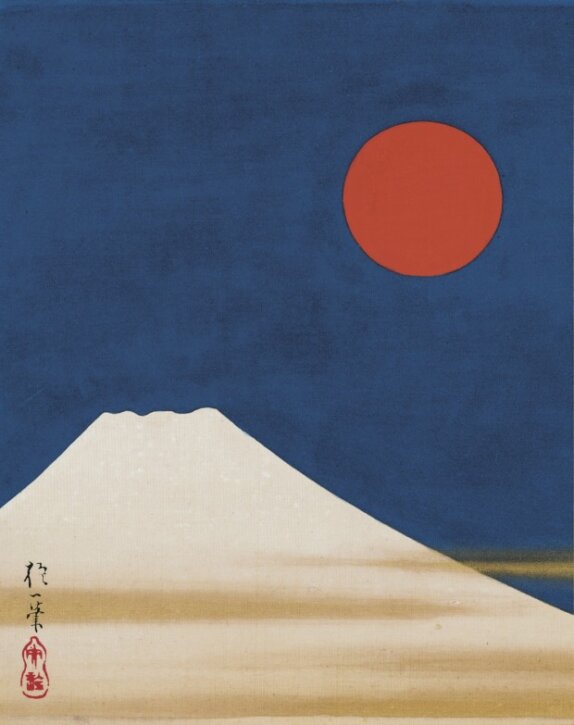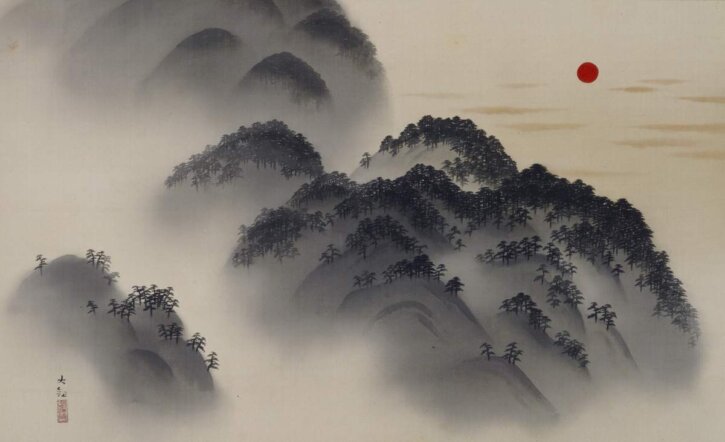 Unveiling the Nagata Collection in Its Entirety <Chapter 1> Katsushika Hokusai – 'Shunrō Period' and 'Sōri Period'
---
Dates: 3 Feb (Fri) – 26 Mar (Sun)
Area: Shimane Pref.
Venue: Shimane Art Museum
Exhibition project introducing many Katsushika Hokusai works by each period over several years, which were donated to the local Shimane Museum of Art by the well-known Katsushika Hokusai researcher Nagata Seiji (1951-2018) before his death.
Hokusai's painting periods can be divided according to the painting signs he used, the first two being the 'Shunrō Period' and the 'Sōri Period', which were early in Hokusai's career.
The Shunrō period was a time when the artist was apprenticed to the ukiyo-e master Katsukawa Shunshō, a major ukiyo-e artist of yakusha-e, and is characterised by a very varied group of works.
Highlights include a group of Hokusai's earliest works, still a wildly talented artist, and the only hand-painted drawing from this period, Red Shōki.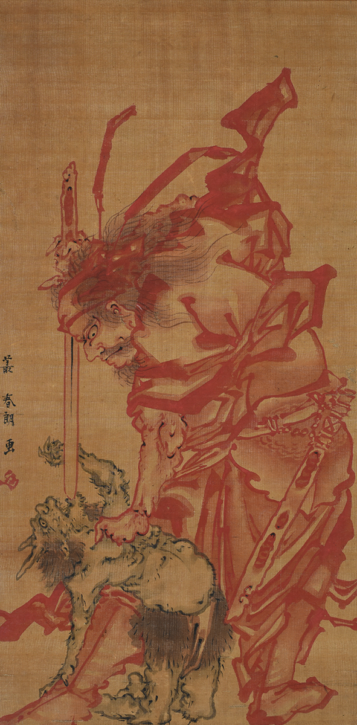 The Sōri period is notable for its beauty paintings, which are characterised by slender full-body portraits and gourd-like faces, known as 'Sōri beauties'.

There is a previous video summarising this period of Hokusai's life, if you would like to see it. (Japanese Only)
Please visit Shimane to enjoy a collection of treasures that are not available outside the prefecture.
Golden Splendour, Gold Leaf and Gold Mud Special Exhibition / Yokoyama Taikan and Mt. Fuji
---
Dates: 30 Nov (Wed), 2022 – 5 Feb (Sun), 2023
Area: Ōita Prefecture
Venue: Nikaidō Art Museum
Gold is an inseparably common material in Japanese art.
Their uses are wide-ranging, including being applied with gold leaf, painted with gold mud or decorated with cut gold.
This exhibition focuses on works that effectively use gold, and features works by some of the leading figures of the modern Japanese painting world!
Yokoyama Taikan, Kimura Buzan, Kawai Gyokudō, Murakami Kagaku, Maeda Seison and others.
The feature exhibition, Yokoyama Taikan's extensive collection of Mt. Fuji works, is also noteworthy.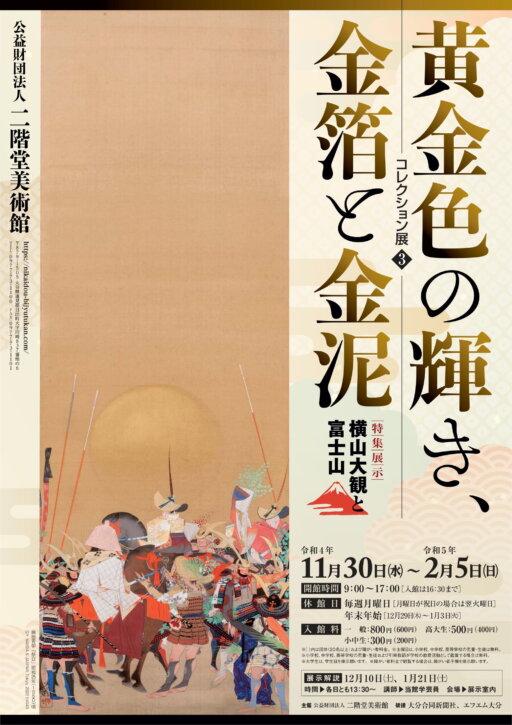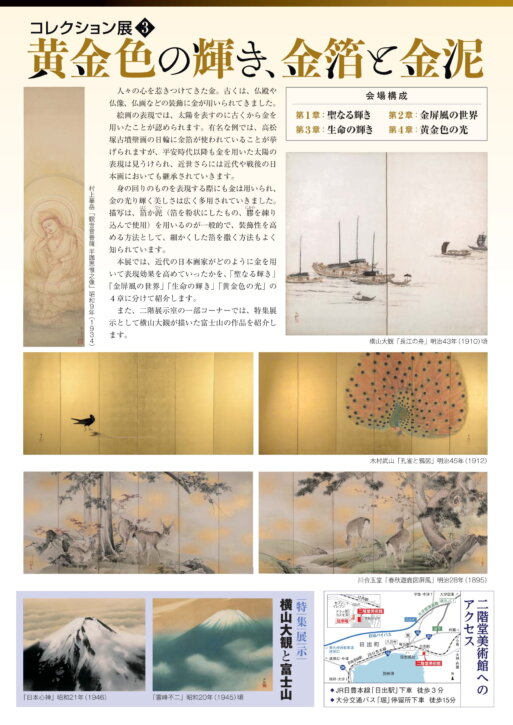 The Full Story of Kainoshō Tadaoto – an Individuality That Crosses Borders Between Painting, Theatre and Film
---
Dates: 11 Feb (Sat) – 9 Apr (Sun), 2023
Region: Kyoto
Venue: National Museum of Modern Art, Kyoto
Kainoshō Tadaoto is a Japanese painter who has recently gained recognition.
This was triggered by the 'Bizarre Paintings Exhibition', a popular exhibition held in Tokyo and Osaka in 2021.
His work was used on the front page of the pamphlet, drawing attention to his unusual and atmospheric style of painting.
See its pamphlet here.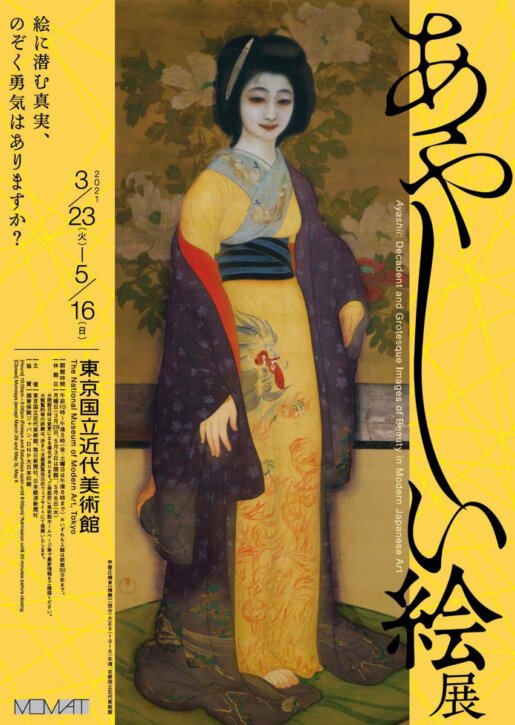 Now, with full force, comes the exhibition 'The Complete Story of Kainoshō Tadaoto'.


His dark-toned, grotesque representations of women are in his unique style and have a great impact.
This exhibition presents a complete picture of the versatile Kainoshō Tadaoto, who was active in the film industry as well as being a painter.
A touring exhibition will be held at the Tokyo Station Gallery from 1 Jul to 27 Aug 2023 (Sat), so Tokyo residents can also enjoy it.
Munakata Shikō Exhibition
---
Dates: 18 Mar – 21 May
Region: Toyama Pref.
Venue: Toyama Prefectural Museum of Art
This large-scale exhibition commemorates the 120th anniversary of the birth of the world-renowned printmaker Munakata Shikō.
This exhibition, organised in collaboration with three museums in Aomori, Tokyo and Toyama (Toyama Prefectural Museum of Art, Aomori Museum of Art and The National Museum of Modern Art, Tokyo) where Munakata Shikō was deeply involved, has attracted a great deal of attention.
It is also a touring exhibition and will be held at the Aomori Museum of Art from 29 Jul to 24 Sep and at the National Museum of Modern Art, Tokyo from 6 Oct to 3 Dec.
---