"Rabbit at Home": Masterpiece of Takeuchi Seihō, One of the Great Painters in Kyoto, Painted at the Age of 75 Years Old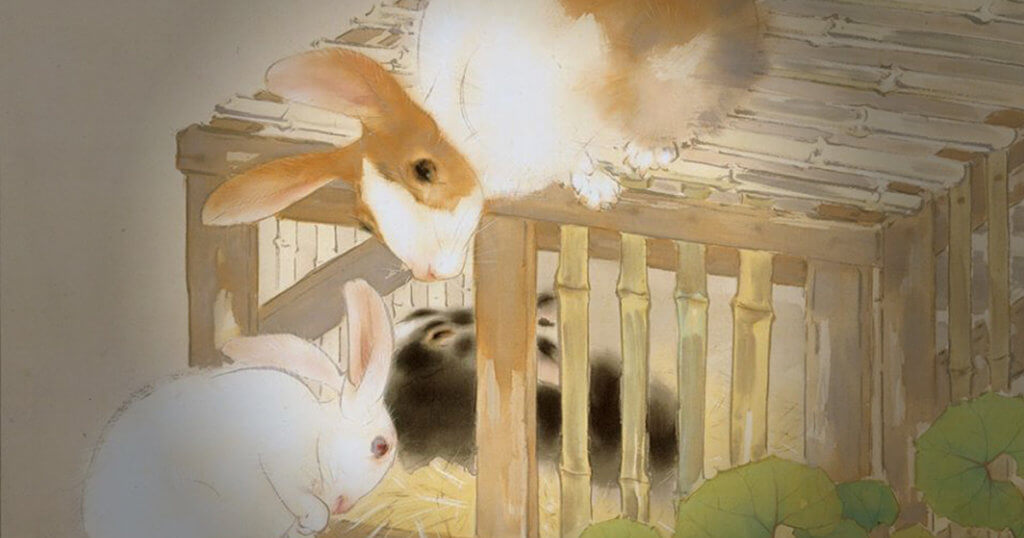 Born in Kyoto at the end of the Edo period, Takeuchi Seihō, a modern Japanese painter, became admired as "Yokoyama Taikan of the East and Takeuchi Seihō of the West."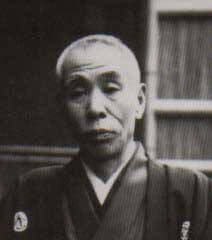 Seihō, who had enthusiastically studied sketching since his youth, recorded in detail the unusual objects he saw when he visited Europe to observe the Paris Exposition (in 1900). He spent seven months traveling in Europe, and was strongly influenced by Joseph Maraud, William Turner, Jean-Baptiste Camille Corot, and others. After returning to Japan, he changed his pen name to Seihō, after the "sei," Japanese meaning of the West. With "The Great Lion" and other works, which he released after returning to Japan, he was said as "If draw a beast, it will also express its body odor," and he caused a sensation in Japanese painting world with his new realistic expression method, which cannot be distinguished as a Western painting or Japanese painting.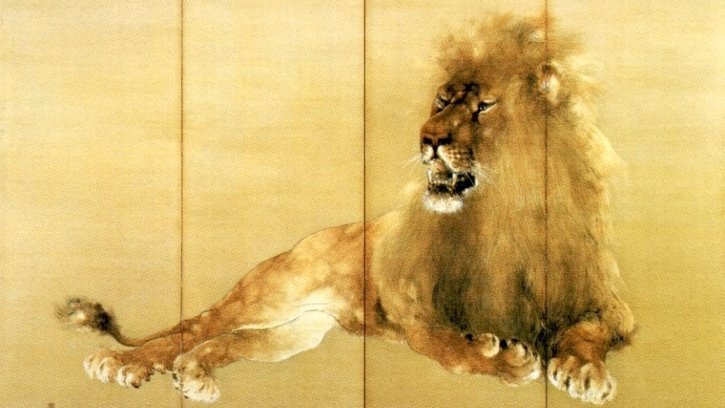 As the time changed to Shōwa period, Seihō, became 60s, began to paint the contours and textures of subjects with more lively brush stroke rather than elaborately depicting in detail as earlier. With this technique, called as "Shōhitsu," he established a painting style in which animals are painted by a minimum number of brush strokes. One of the representative works is "Rabbit at Home," painted by Seihō at the age of 75 years old.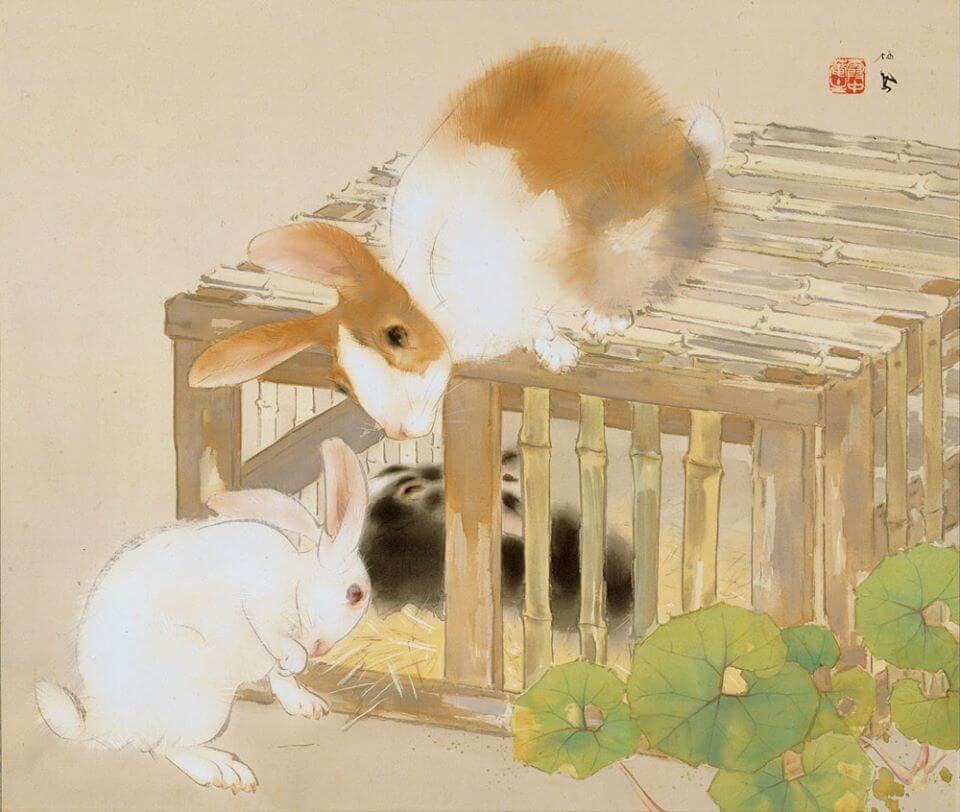 Seihō painted many works of "rabbit" in his life, and each of them has different characteristics. In the work introduced here, the three rabbits are excellently depicted with their fluffy fur, nervous movements, and even their eyes that seem to be trying to say something, and it takes everyone's breath away.
The highlight of this painting is the gazes of each of the three rabbits, painted with "Shōhitsu" technique that decreases the number of brush-strokes and expresses the essence of the object. It can be said that what makes the impression as being appealed something on viewers is the fruit of Seihō's outstanding ability to describe. Splendid painting of the momentary tension such as the rabbit on the bamboo basket just about to jump down, is also worthy of Seihō.
This work seems to symbolize the affection of Seihō, who kept warmly looking on animals until his death at the age of 77 years old.
---